Christmas Pageant
December 23, 2022 @ 3:00 pm

-

4:30 pm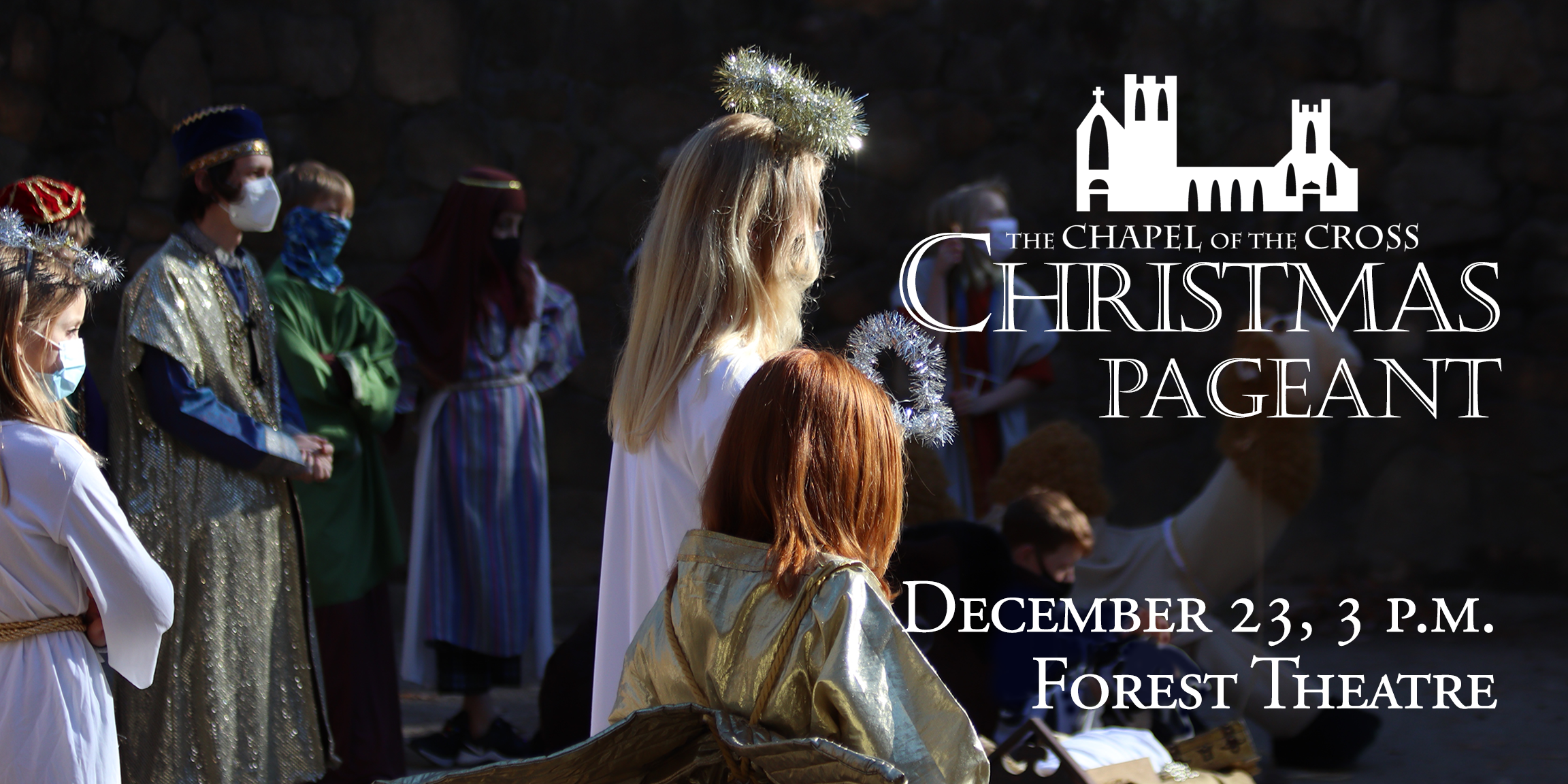 Our Christmas pageant with Holy Eucharist (and lots of Christmas carols) will be
held in the Church due to freezing temperatures.
The story of Christ's birth will be told by our Episcopal Youth Community, but
younger children are invited to dress as angels, shepherds or sheep to join the
nativity tableau vivant. Costumes can be created at home, but animal ears and
angel wands will be available from ushers and the children can join when prompted.