Project 5000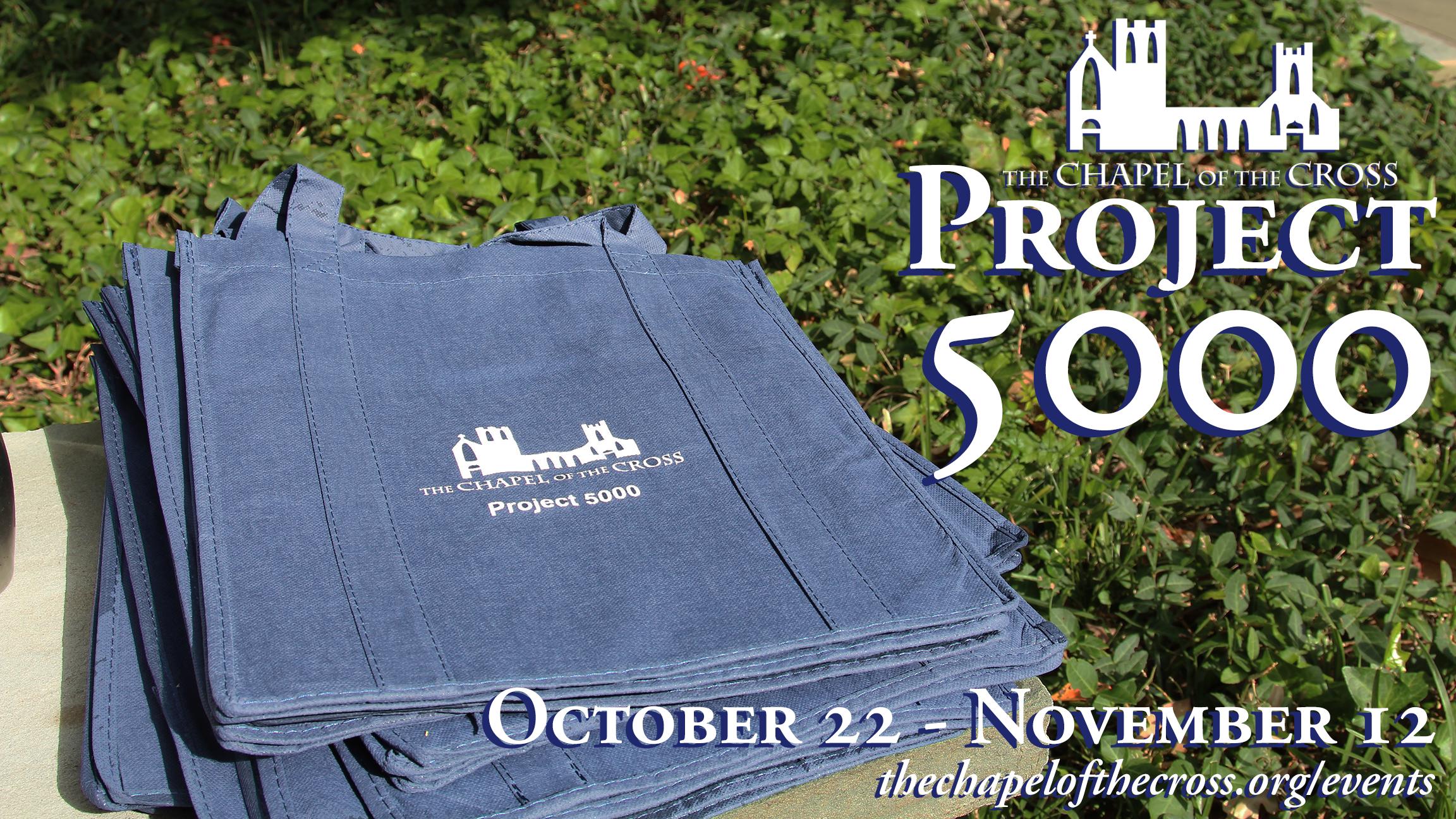 Project 5000 returns October 22: Matthew 14:13-21 recounts the miracle of Jesus feeding over 5000 people with five loaves and two fish collected by the disciples. We, too, can do our part to help feed hungry people in our community by collecting food for the IFC pantry. This year we will be handing out reusable bags that will contain the list of non-perishable food items requested by the IFC. We need your help to make this event a success.
Simply pick up a bag outside the Church before the morning services and fill it using the guidelines below:
Food Items to put into each Project 5000 bag:
1. 1 plastic jar of jam or jelly
2. 1 plastic jar of peanut butter
3. 2 cans of tuna, chicken or Spam (12-13 oz. each)
4. 2 cans of pinto beans and/or kidney beans (15-16 oz. each)
5. 2 cans of condensed soup or 1 can of non-condensed soup (e.g., Progresso)
6. 1 box of flavored instant grits (12 1-oz. packets)
7. 1 bag of rice
8. 1 can of spaghetti sauce (26.5 oz.)
9. 2 cans of peas, carrots, potatoes, or mixed vegetables (14.5 oz. each)
10. 1 cans of fruit (14.5 oz.)
11. 2 cans of diced tomatoes
12. 2 packages of muffin/biscuit/corn muffin mix, especially only add water varieties (8 oz.)
13. 1 box of (16 oz.) dried pasta (eg spaghetti, rotini, farfalle)
If you are willing to help hand out bags and lists after Sunday services or help deliver boxes to the IFC the week of November 12, please contact Karen Taylor (karen.taylor@unc.edu) or Stacey Tompkins (tompkinssl@yahoo.com).